Recently, an assault on a certain U.S. airline has become a topic, but I feel that there are various problems with the airline. Here, I would like to introduce the shocking events I experienced at a certain US airline.
Transit flight problems due to delayed takeoff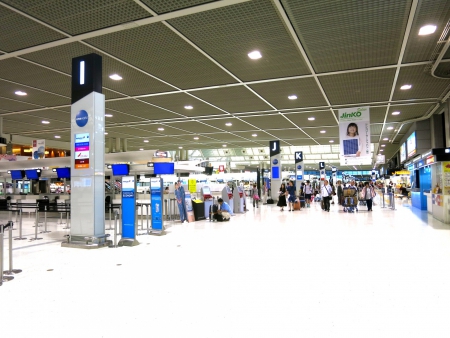 At this time, I was planning to go from San Francisco, California on the American West Coast, through Denver in Colorado, to Baltimore in the American East Coast, Maryland. I was uneasy because the transit time in Denver was only 30 minutes, but I did not care so much because the transit time in Denver of the airline seemed to be just over 30 minutes.
However, the arrival of the flight from San Francisco was delayed by nearly 30 minutes, and there was a concern that the transit at Denver would obviously be affected. Other passengers also seem to have had a half-hour transit time in Denver, and in San Francisco it turned out that everyone was frustrated. After all, the plane from San Francisco took off 30 minutes behind the original time.
 Arrive in Denver 30 minutes late
When we landed in Denver, we all got up before the seat belt wear sign disappeared, and we started preparing to pack our bags and get off the plane. There is an announcement before getting off the plane, "If there is a connecting flight, please press the button to call the flight attendant (If you press the button to call the flight attendant, the overhead electricity will light. Please get off the plane. "
However, it seems that most of the passengers needed a connection, and I remember that everyone got off the plane with great momentum. I just checked the departure gate and ran.
 "Please line up at the service counter"
Aside from me, four passengers were also scheduled to board a plane bound for Baltimore. When the five of us arrived at the departure gate almost at the same time, the door of the plane in front was closed and "we can not get on because we have closed the door. Please line up at the service counter." I was told.
I screamed, "I can not open the door of the plane in front of you even though we were late because the flight of your home's flight was delayed by 30 minutes." Even though there was a plane in front of me, I was not given any response.
As I saw in the service counter I looked back, as expected, there was a long line of people who missed the connecting flight, and it was easy to imagine that it might take an hour or more to be able to talk with the people at the service counter.
Book the flight for the next day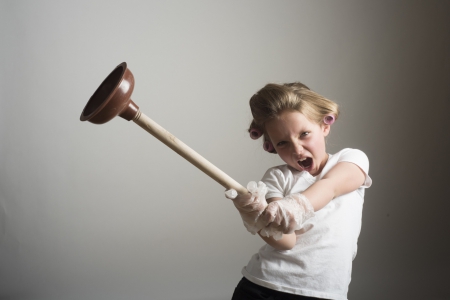 He was scheduled to be waiting at Baltimore's airport, so I thought I had to somehow notify him that I could not get on the plane. However, Wi-Fi did not pass either (airport usually has free Wi-Fi, but the connection method is complicated in Denver and I could not afford to support myself calmly), of course there is no phone. Given the long lines, I could not leave the line and go to the public phone. I remember that I asked the man who had just missed the flight to Baltimore to lend a mobile phone and let me call you.
Passengers who were lined up around were calling airlines and trying to book a new ticket. Actually, at that time it was just before Christmas, so we could see that all planes were close to full and we could not find a flight seat. Everyone was frustrated.
 Change the airport and book your flight the next day
He said, "If there is no plane to Baltimore / Washington Airport (which I was planning to arrive), it will be a little distance but the large Washington Dulles International Airport or Ronald Reagan International Airport, anyway 1 It was said that we would like to come by quick flight. When I talked to the people at the reservation service counter, I think it has been about an hour and a half since I started lining up. As I expected, the flight to Dulles was better than the flight to Baltimore, so I booked a flight to Dulles the next morning.
 Stay at the hotel
That night I stayed overnight at a hotel that was affiliated with the airport. I was given a coupon for accommodation and food vouchers, and I went to the hotel from the airport by shuttle bus. This hotel has no amenities other than towels. The suitcases were left untouched, so I could not wash my hair because I had no shampoo, I could not wash my body because I had no soap, and I could not wash my makeup because I had no cleansing.
Before coming to Denver, I stayed in California for several days. Speaking of California is warmer than Japan's winter, so it's very cold in Denver where it snows and it was really tough. Since heating was hardly effective, I raised the heating setting temperature to the maximum and put it on a blanket from the top of the blanket and slept for about an hour.
Although coupons for meal tickets could have been used, the hotel only found expensive restaurants and was not sure how to use it, and it was already around 1 o'clock at the time of arrival at the hotel, so to somebody There was no energy to hear, and in the end we arrived in the morning without eating anything.
 I was still lucky
In the morning, I was planning to return to Denver's airport by shuttle bus at around 8:00, but I went to the lobby at around 7:00 because I did not have anything in the room. The big Christmas tree and the fireplace that burns up were very beautiful. At that time, I had a chance to talk to the woman who was sitting next to me, and the other day I heard that she missed a connecting flight and stayed at the hotel overnight.
And to her, "But we're lucky. Some people can't find a replacement plane and they will have to stay at this hotel for three days. Because I don't have clothes, I'm going to buy at Walmart from now on. " Certainly, I realized that I was still lucky, thinking that there were a few people who could not get a new ticket.
Arrival at Dulles Airport and suitcase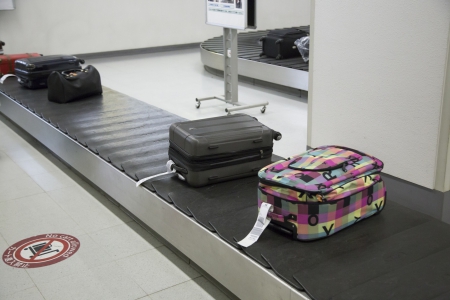 There is no suitcase
I went to the Denver airport and waited for a flight while eating breakfast, and I arrived at Dulles Airport safely in the afternoon. However, I realized that there was no suitcase. When I asked what the suitcase would be like at the service counter the day before, I was told, "Your suitcase will rest on the flight you'll ride tomorrow, but I was relieved." It seems.
The staff checked it and said, "If it is your suitcase, I arrived at Baltimore Airport yesterday." Even though I said "I was told to put it on this flight," I was told "I wasn't saying it!" Moreover, there was no sincere response to it, and it was said, "Go for yourself." He was eating slowly, but he said, "We can order, but it would be faster if you went by myself", and it ended with some positive arguments.
 Receive a suitcase in Baltimore
As I went to the Baltimore Airport service counter, a lot of suitcases without recipients were lined up and tied. My suitcase was also there, and a paper saying "No inquiry" was pasted. Even though there were no inquiries, it was strange that this suitcase was here, but it was a bit lonely that it was treated as if it was a suitcase that no one could take over.
When I told the person in charge, "Oh, it's my suitcase," he said, "Oh, I'll have it," and signing anything did not even show identification. I thought it was a rough airline until the very end.
 How does Japan cope with the problem of delay?
I think the problem of connecting flights due to the delay of this plane is always a problem. On the other hand, I had the opportunity to experience how Japanese airlines are responding.
In fact, when I returned to Japan from the United States, it was heavy snow from a few days ago. I was planning to transfer from Baltimore to Newark, New Jersey and return to Japan. However, due to the heavy snow, flights at Newark were delayed by two hours. Even in Japan, I had to make a connection at Narita Airport, but actually the connection time in Japan was only one and a half hours, and the connection was hopeless considering only the time. However, I thought that it would be manageable if I returned to Japan, and when I arrived at Narita Airport I told the situation to the person in charge, "This time many airplanes are delayed due to heavy snow, which affects the connecting flights. Because there are a lot of customers out there, all the flights for which there are transit passengers are delayed, so we don't need to worry. " God! I thought.
While US airlines are notorious, Japanese airlines are well-received worldwide, but I felt that I had experienced both responses in a single trip and saw hell and heaven.
I've been on a variety of airline planes and I have experienced many ups and downs, but this is the only U.S. airline that is the number one airline I want to avoid as much as possible.
Prepare enough time for connection!!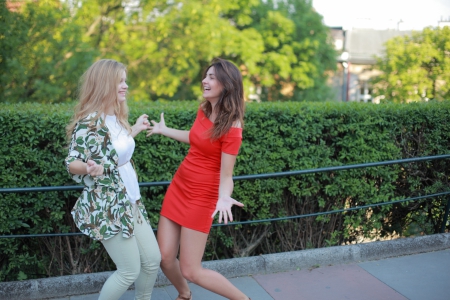 After this accident, I learned that at least one transfer time abroad should be taken at least one hour. There is no way that flights with unrealistic transit times can not be sold, but there are also problems with the response of airlines. For at least an hour, if you are not familiar with an airport or a large airport, I think you may have room for about three hours.