Do you know Europe that can be reached from Narita Airport in an hour and a half? When you hear Europe, there are many people who think of England, France, and Germany. However, there is Europe that can be reached from Japan in such a short time. It is Vladivostok in the Russian Far East. Here are some of the cute souvenirs you can get in Vladivostok and the places you want to try.
Miscellaneous goods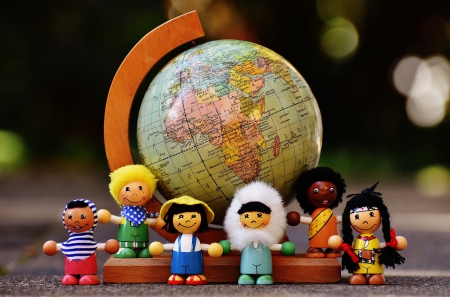 Imperial Hoselen
The tableware is made in the St. Petersburg factory, but in Vladivostok it can be purchased at a specialty store on the first floor of the shopping center Izmult.
The design is very cute and is especially popular with women. The prince's pattern cup, floral pattern, net pattern, ballerina pattern, etc. are delicately drawn, so you can feel happy just by looking at it without using a cup. Also, some people may find it difficult to take home with a cup, but it's very thin and light, so it doesn't make a lot of luggage.
 Gugeri
A cup with a beautiful blue pattern on white. Actually, there is no specialty store in Vladivostok, but if you go to a general store called Damavid, you can purchase a relatively wide variety of products. There are shops near Kaigan-dori and across from Primorue Hotel, so be sure to go there.
In Japan, you can hardly buy Gugueri, but the hand-drawn patterns like Russia are cute and perfect for souvenirs. There is also a small animal-shaped figurine outside the cup.
 Russian chocolate
The taste of chocolate is very sweet, and Japanese chocolate is actually more delicious, but Russian chocolate is wrapping paper anyway. I liked this wrapping paper and it was hard to throw it away.
Each one is broadcast in small portions, and there is a name for each product, such as "Aryonka-chan" with the face of a little girl and "three bears" playing in the forest.
You can buy it at the supermarket, but if you buy it at a chocolate factory in the center of Vladivostok, you can buy freshly made chocolate. What's more, you can choose only your favorite wrapping paper and buy it by weight.
 Russian women's watch
Of course, foreign-made brand watches are also popular in Russia. There are many foreign watches such as Armani and Technos.
However, women's watches made in Russia are very cute and very fashionable. There are many slender items, the pattern of the band part is fine, and the Cyrillic brand name written on the dial is also very nice.
Public transportation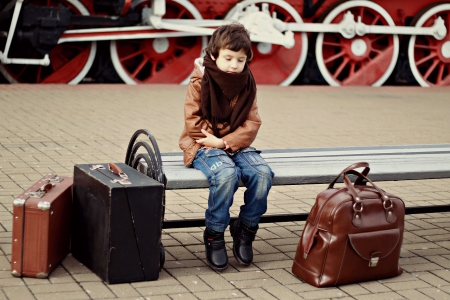 Aero Express
If the time of the plane matches, the Aero Express that connects the airport to the train station is recommended even if it is only one way. You can move without worrying about traffic jams, and above all, you can enjoy the beautiful scenery in the section that runs along the sea. When going from the airport to the city, you should sit on the right side in the direction of travel and from the city to the airport on the left side.
 Cable car
Vladivostok has many slopes, so cute red and blue cable cars run alternately. Although it was made in the Soviet era, it is still used today. Just climb up and down the hill, but there is an observatory on the hill.
Markets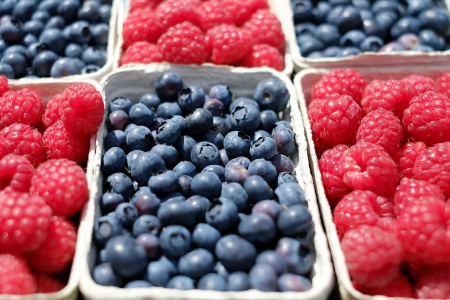 Camarova market
The ceiling is very cute in the market built in a building built in the Soviet era. Meat, fish, dairy products, tea, sweets, fruits and bread are sold.
 Bale Baya Market
It is a shopping center that sells clothes and do-it-yourself products in addition to food. A lot of seafood is sold, and although it is a little higher than other markets, crabs, scallops, how much, etc. can be purchased cheaply.
Berry handmade jam corner is recommended, you can choose while tasting. There are three types of flights, large, medium and small, and you can choose your favorite one.
 Open-air market
From May, June to October, a blue sky market is held in the central square every Friday and Saturday. Seasonal fresh vegetables and fruits, meat and fish are on sale. Juice made from white birch honey is also sold and can be drunk on the spot. Honey and jam can be enjoyed as a souvenir. Berry syrup is good if you catch a cold and drink it in tea to get a delicious vitamin.
 Sports Bay Coast Street
It is the most famous coastal street in Vladivostok. Along the street are popular restaurants in Vladivostok.
You can buy beer, boiled shrimp and Russian-style yakiniku at a shop along the beach, and watch the sunset on the table set in the shop. It 's a happiest moment.
 Copeka
There is also a cheap common dining room. Hold orange trays on the rails, and choose your own salads, soups, main dishes, breads, and whatever you like. It feels like a school meal. Even if you don't understand Russian, you can choose by yourself, so many foreigners use it. The clerk is also used to foreigners, so you don't have to be afraid.
 Republic
The price is slightly higher than that of Kopeika, but the taste is fresh and fresh. The system is the same as Kopeika.
If it is public, it will change to a place where draft beer is served at night. Of course, you can order beer at another counter even during the daytime.
You should visit there!!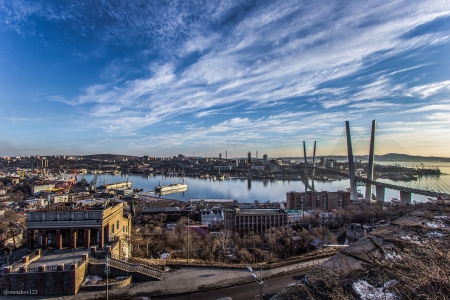 When you hear Russia, many people think that only onion-type buildings come to mind. Also, the language is complicated, so you might think that if you go to Russia, you have trouble, or you can't do anything because you don't know the language.
But don't worry. There are restaurants that you can use even if you don't understand the language, and the scenery is beautiful so anyone can enjoy it. If you are thinking about traveling abroad, I would like you to choose Russian Vladivostok, which you can really get from Japan.
Until the end of July 2017, Japanese had to get a visa to go to Vladivostok. However, from August 2017, you can travel by simply registering online. Now that it 's easier than ever, I think more people want to go to Vladivostok.