I love the outdoors and have experienced trekking and hiking in Austria, Switzerland and Italy. Recently, I have been hiking in New Zealand, but the wilderness of the landscape that is different from Europe has spread, I am surprised at the fullness of the hiking course, and I am completely captivated by New Zealand trekking. So I would like to introduce you to the wonderfulness.
5 reasons why I recommend them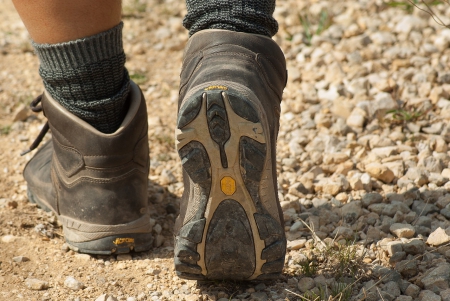 ①Most of the public restrooms are for free, clean, and have toilet papers
I thought Japan was the best toilet in the world. But New Zealand overturned it. Is there a country or other where even a small toilet on a trekking course is clean and equipped with toilet paper?
 ②Streets and signboards are organized well
Throughout the week, I tried a variety of routes, from major routes to routes that locals would go to. No matter where you go, they are well-maintained, signs and signs are solid, you can understand that it is not a dangerous route and you can enjoy hiking with peace of mind.
 ③No dangerous animals
In Japan, Hokkaido is a wonderful place full of nature, but bears often appear, so climbing is a bit scary. . . Perfect for such a person! Of course, insects that you should not touch, plants that you should not eat, you need to be careful, but giant animals like bears do not attack. relief!
 ④Glacier makes water clear
I have never seen such clean water. . . I grew up in Hokkaido, but it's the first time in my life to see water that's so blue, clean, and clean.
 ⑤Hiking path everywhere!!
It is often three hours one way drive from the city to hike. I think hiking is a little out of the way, but New Zealand is covered by hiking and trekking courses, so you can enjoy it anytime and anywhere.
Suggested hiking path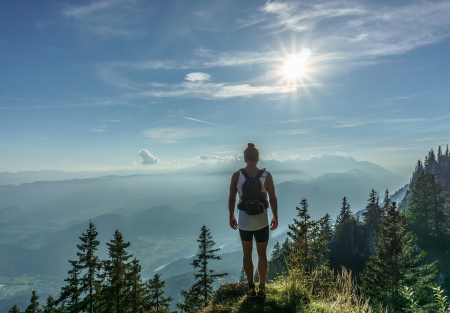 ①Mount John Summit
There are 2 courses and I chose a steep course, but arrived at the top in about an hour and a half. I was exercising regularly, breathing in comfortable air, and it was a good and comfortable course during my trip. At the top is a wonderful cafe called Astro Cafe, where you can enjoy a delicious juice and relax overlooking Lake Tekapo and the Southern Alps. The lake and mountain set is superb view wherever you go. It is a place famous for starry sky observation at night, hiking at daytime, and healing the full starry sky at night.
 ②Hooker Valley Track
The most popular hiking track in Aoraki Mount Cook National Park. There is almost no ups and downs, and it is an image of walking in a scenic valley. When you arrive at the final point, this is really really really superb! There is a glacier-floor lakeside with Mount Cook in the background. The nap here is the best space to empty your head. There are also popular courses, visitor centers, campsites, and a lot of courses, so if you like more wild courses, you should choose a different course.
 ③Routeburn Truck (Key Summit Alpine Walk)
A route where you can enjoy forest bathing, mainly walking in the primeval forest. The course lasts about one hour to one and a half hours each way, so even if you are a little tired of traveling, you can enjoy it just like hiking. It's close to Milford Sound, famous for its glacier valleys, and you can stop by on the way back.
 ④Rob Roy Glacier Track
A course to walk beech forest along the small river of Rob Roy. Waiting beyond the limits of the forest is a wonderful glacier view! ! ! There is a mass of glaciers on the rocky mountain, from which melted water spouts like a waterfall. It takes 3 to 4 hours to return, but the course is not so steep, so it is recommended for beginners.
Hiking is also a place to think about the earth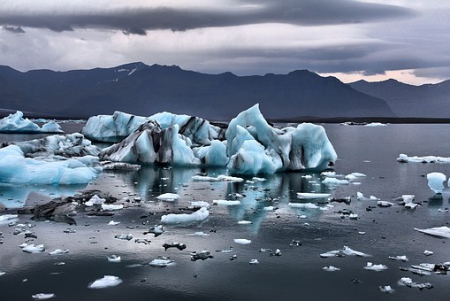 While hiking and New Zealand's wilderness are fantastic, the glacier retreat was amazing. The sound of glaciers breaking down reverberates in the valley, and the glaciers are often melted into large waterfalls. When you look at these scenes, you can think about the global environment. I know it's a problem, but most people don't actually take action. Comparing how much of the glacier still remained 20 years ago and how much the glacier has now disappeared, it is possible that in the near future we will have a direct impact on us and our children I have to think that there is much sex. I think it is important for everyone on the planet to think about themselves and take action that considers the environment.