I live in Beijing, China. My son was born last year and is now raising children in Beijing. I am from Japan, my husband is from Belgium, and there is no relative in Beijing. Raising children away from relatives is sometimes very difficult, but fortunately I was blessed with a very active husband and good friends who helped me a lot.
However, when talking to Japanese friends that they are raising children in Beijing, many people ask, "Is diapers OK?" Or "Is powdered milk safe?" Certainly, Japanese baby goods are said to be the best in the world, so there may be some complaints about overseas, especially poisoned dumplings, so you may think that Chinese products can be trusted. . We live by trial and error, but here we would like to introduce our baby products with our experience.
Diapers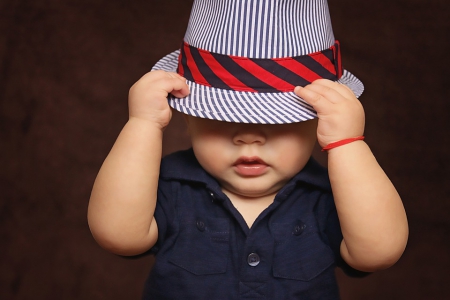 Japanese diapers are popular
There are many world-class diapers in Japan, such as Merries and Pampers. The other day, my son returned to Japan two months later, and the shelves with diapers that I saw at that time were stunning.
Japanese diapers are very popular here in China. Not only in China, but also in Japan, diapers are highly trusted worldwide. When you go to a shop in Beijing, you may see Merries, Pampers, Mommy Poko, Mooney, Goo. Pampers seem to be more reliable but cheapest, while Goo.N is the most expensive. The price jumps from M size as a whole.
 Their perspectives with diapers
In China, cloth diapers seem to be common from the beginning. Although disposable diapers have recently entered China, some data indicate that only 25% of children still use disposable diapers. Because China tends to value tradition more than the development of medicine, many people want to maintain the old way rather than using new ones, and disposable diapers are used by those with a relatively high income or high colour. It feels like something.
However, on the other hand, it cannot be denied that Japanese diapers are too expensive to buy. For example, in China, Shanghai and Beijing are big cities, but if you go to rural areas, it is still developing, and in China such as China, the number of people who have world-class credit cards etc. is limited. Diapers that can be purchased in Japan as a matter of course are imported goods in China, so they are expensive anyway. Therefore, many people cannot afford diapers due to financial reasons. For example, now my son uses M size, but if it is a general pampers, it will be about 99 yuan (about 1,700 yen) with 64 pieces and Goo.N will be about 158 ​​yuan (about 2,700 yen) with 46 pieces . I bought Goo.N only once and liked it very much, but unfortunately the economic power to buy it every time is not at home.
When you actually go to the store, there is a sample in the store where diapers are sold, and there may be used diapers under the sample. I didn't understand the meaning, but apparently there was a person who used the sample to change the child's diaper and put the used one there. In our sense, samples are unsanitary, so we don't even know who touched them, but parents may want to use the best for children as much as possible in every country.
Toys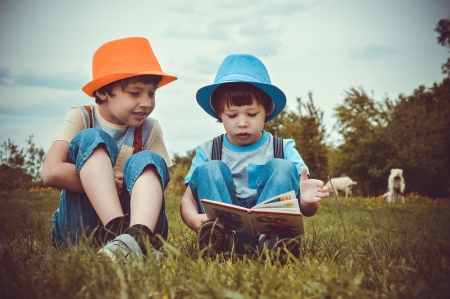 Toys are cheap, but…
In China, where copy goods are taken for granted, baby toys can also be purchased at very low prices. There are a lot of attractive things such as hundreds of yen with a lot of rattles.
And sometimes we see babies holding such toys in the streets, but we're somehow reluctant and have only purchased brands that we can trust.
This is because the experience of purchasing Chinese brand humidifiers and other humidifiers has stopped working in a few months. We bought our refrigerators, tables, beds, etc. at IKEA, but we bought small ones at nearby stores. In a few months, there are many experiences that became "that?" I was really angry when the humidifier stopped working in two months.
 Choosing brands is important
Baby toys may be fine even if they are licked, but I can't deny the possibility that they won't last as long as small parts will be removed after a few days. Of course, there may be some things that are safe, but after all, we buy things that you can trust because they are something your baby can eat. For now it's just Fisher Price or Pigeon. Of course it is expensive, but it cannot be changed for child safety.
In fact, when my son was born, I received various birth celebrations from my friend, but for example, mugs and athletic gyms were all Fisher Price. It seems to be loved here as a reliable brand.
Formula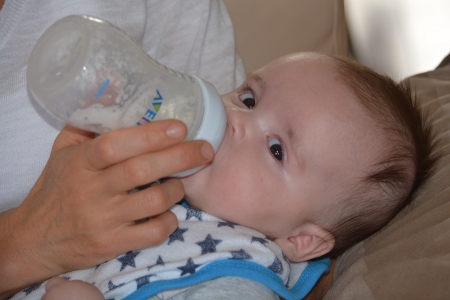 Formula in China is made in Germany
The news that poisoned Chinese milk powder may be new to many people's memories. In fact, it is well known among Chinese people, and even during pregnancy I was often told by a Chinese friend that "Never buy Chinese milk powder!"
However, in fact, most powdered milk in the Chinese market is made in Germany. So you don't have to worry about the quality of the milk powder. Many powdered milks are divided, for example, from 0 to 3 months, from 3 to 6 months, etc., and you can buy one suitable for your child's age. However, because it is an imported product, the price is high. There is something like 400 yuan per can (about 6,900 yen).
 Get ready for formula in advance!!
Recently, the importance of nutrients in breast milk has been emphasized, and many people want to raise their babies entirely from breast milk. I was one of them. The hospital also recommended breastfeeding, and it was said that " do not use powdered milk ", " lactation can be managed if you do your best ", so although you bought a baby bottle somehow, the price is high There was no, and did not buy powdered milk.
However, breast milk is not easily produced due to mother's stress. Also, just after the baby is born, the body may not be able to produce milk smoothly yet, and the baby and the mother may be newbies at first, so they may not be able to feed well or drink milk. That is why we recommend that you prepare milk powder in advance, especially if you are thinking of giving birth overseas.
I was discharged on the second day of my son's birth, but from the evening to the night of that day, my husband has a job that I can not remove, and I have to spend about 6 hours alone with my second day son I had to. She couldn't feed her well because she was hungry and cry, and she couldn't feed her because she didn't have powdered milk, so she cried with her. At that time, my husband at work contacted my colleague, who ran to a nearby supermarket at 9 o'clock at night and purchased and delivered milk powder.
Of course, even if you plan to give birth abroad, it may be slightly different if your family can come before giving birth. However, in China, Japanese people can only stay for 15 days without a visa, and it is not known when birth only occurs, so we can get family help immediately after giving birth. I could not do it. I think it's important not to be optimistic that we will do something because we have to be firm.
Extra: Taiwan loves Japanese products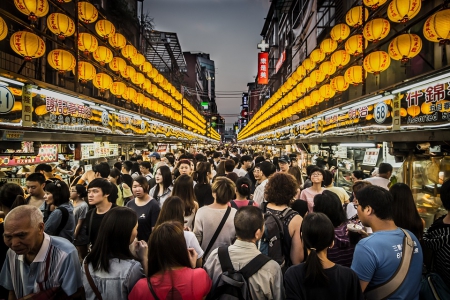 They love Japanese products
Actually, I have a friend from Taiwan, and she recently had a girl. She lives in Beijing, but she returned home in Taiwan and gave birth and recently returned to Beijing where her husband works. Because of the differences between Taiwan and mainland China, I often talk as a "foreigner" living in Beijing.
What surprised me since my kid was born is that she really likes Japanese products. She says this is a Taiwanese trend, but she respects Japanese products anyway. Diapers, baby soaps, lotions and even breast milk pads are Japanese products. The momentum sometimes overwhelms me as a Japanese.
 They are expensive
Certainly, I have introduced foreign-made products so far, but my husband and I, of course, also use products made in China. For example, you need a large amount of wipes etc., so if you use only foreign products, you will have financial problems. In addition, I think that the puerperal pad and the breast milk pad are made in China and are all right.
But every time she meets, she always says, "I'm using Pigeon, are you?" "It's definitely this diaper!" For example, she also insists on Pigeon for breastfeeding pads and wipes, but Pigeon's breastfeeding pads cost 40 yuan for 40 yuan (about 700 yen). At that time, I was using 20 yuan (about 340 yen) for 100 pieces. I was so grateful that I needed a number. In the case of Pigeon, the wipes for a pack of 80 pieces are 50 yuan (about 860 yen) for 3 packs, but the son also uses 20 packs (about 340 yen) for 3 packs. My son has never had a diaper rash because I don't have any problems and I can change diapers frequently.
 Made in China doesn't mean they are dangerous
I want to save on cheap but no problem and save money on diapers and other places where she needs it, but she seems to be saying, "Anything is absolutely made in Japan!" Every time we meet, we talk about what brand is good, so I'm really tired. Of course not everyone is like this, but I'm not interested in the brand itself, and at the same time I don't talk to her, at least for me who cares about convenience such as safety and convenience. Regarding toys, I think that Fisher Price or Pigeon is safe if you buy in Beijing, but for example there are many other manufacturers sent by friends from Japan and overseas, I think that there is no problem I am.
I'm grateful to like Japanese food, but it's difficult. When asked about Japanese-made manufacturers who do not like personally with regard to diapers etc., they can say "I do not use it", but when I said "I absolutely do this !?" And I can't say "I'm using cheaper made in China", which is a lot of trouble.
By the way, IVORY is safe even in China. Although very cheap, we used IVORY for baby bottles, wipes and breast pads. I used IVORY for the puerperium pad, but it was no problem!
Use online service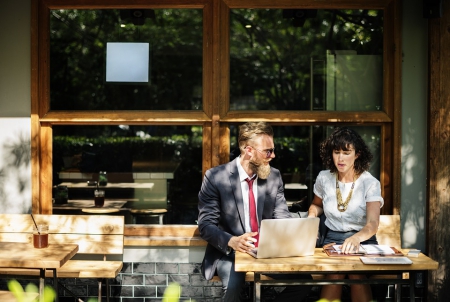 Also, if you want to buy overseas products, it is recommended to buy online. Taobao and Jindong (Kyoto), also known in Japan, can be purchased cheaper than at the store, so please consider it. These online shops have more variety than stores, and discounts are frequent.
We didn't understand Chinese and didn't register easily, but after registering with them I regretted why I didn't register sooner. If anything, Taobao is cheaper.